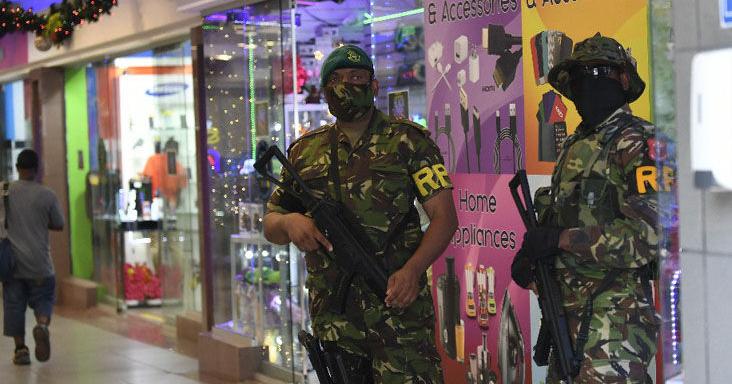 "The Police Safe City initiative seems to be working, but tell DCP McDonald Jacob to keep our foot on the gas or it will be hell for us," a Port of Spain businessman said yesterday.
L'Express interviewed several businessmen, including the president of the Downtown Owners and Merchants Association (DOMA), Gregory Aboud.
He too prudently praises the police, in particular the municipal police of the capital which, according to him, feeds the initiative in collaboration with the CID of Port of Spain and the North division.
Aboud said: "We have been working quietly with the police since July, as we recognize that many women come to town at Christmas and also bring their elderly parents with them. "
He said: "A plan has been devised to increase patrols and patrol areas where known incidents have already occurred.
"We are so far satisfied and look forward to a continuation of the initiative until Christmas and we would like to suggest to other towns and municipalities that the model of giving their municipal police a leading role to play is likely to increase. its fruits as it did in Port. from Spain. "
Another Charlotte Street businessman said: "Right now things are much better than last year in terms of security. "
In early November, he lamented that businessmen on Charlotte Street were worried about the lifting of the state of emergency on November 17 after its entry into force on May 15 to slow the spread of Covid-19. With the state of emergency came a 9:00 p.m. to 5:00 a.m. curfew and this also ended on November 17.
"The deployment of the army and the increase in police patrols have helped a lot but I would like to warn (DCP McDonald Jacob) to keep our foot on the gas or it will be hell for us," he said. .
"Even if he slackens a bit, things will be bad," he said.
He admitted, however, that some of his fellow businessmen missed the 9pm to 5am curfew.
"When there was a curfew, we all felt ourselves and our interests a bit more secure, but these days we're doing fine," he said.
Another businessman said: "Since they ended the emergency there have been many foot patrols".
"Things have been so good so far because you don't even see the thieves (purse thieves and pickpockets) coming out again and well, I really don't see too much crime happening," he said. he declared.
Another businessman praised the police.
"It is a question of vigilance and of community," he said.
"When the police are vigilant on mobile and foot patrols, things get better," he said.
However, he advised the police to "remove the files from the streets." It would help things even more because it hurts me to see someone shopping next to me and being robbed outside ".