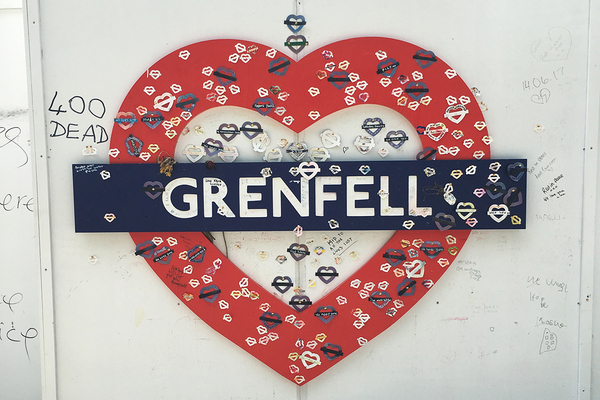 A faulty smoke control system in the Grenfell Tower received approval after budget cuts resulted in the affected engineer being fired, according to the investigation.
Appearing before the inquest yesterday, Paul Hanson, senior fire engineer at the Royal Borough of Kensington and Chelsea (RBKC), attributed a number of failures in the smoke control system in the bloc to council budget cuts.
Mr Hanson, who joined the board in 1988, approved a smoke control system that has since been considered "the lowest possible standard" by experts in the aftermath of the fire. But Mr Hanson said the failure of the system to meet building regulations was due to a lack of staff within the local authority following layoffs.
He told the inquest that at the start of his tenure on city council, he was part of a five-person "means of escape" team that considered building safety in the event of a fire. But Mr Hanson explained that that team was reduced to three and later he was the only one as the board was unable to replace people who retired or moved.
He said that "the redesign was based on the need to reduce the cost of building control" and then his workload "doubled".
His comments echo complaints from his boss John Hoban, who told the inquest last September that he had become "inundated" with work and was reviewing 130 projects at a time.
Mr. Hanson read the Smoke Control Association (SCA) guidelines on smoke control systems, particularly a section that states that when installing systems, they should be tested to identify "dead spots." .
He said he viewed the SCA guidelines as a "helpful guide" when dealing with concerns about particular systems, but that dead spot testing was not standard practice.
---
---
The RBKC employee said this was not done as it would normally be taken up by a building regulation engineering group, or "BREG engineer". RBKC's BREG engineer was made redundant in 2015.
Investigation lawyer Kate Grange QC said: "I think what you are saying is that because you did not have an electrical mechanical engineer this part of the SCA guidelines did not followed, is that correct? "
"Yes, that's right," Hanson replied.
He told the inquest that when he learned that the council's BREG engineer had been fired, he requested a meeting with senior officials from the RBKC's building control department to explain his concerns. Mr Hanson also claimed to have stressed the need for a BREG engineer after his work at Grenfell.
He said: "After this job I really felt it was so necessary and since then I have supported the board to rehire one or at least two mechanical electrical engineers.
"I think it's very important when we are dealing with these mechanical ventilation systems, I would have felt a lot more confident in this job if I had had a BREG engineer sitting next to me to evaluate the system. "
Ms Grange explained to Mr Hanson the advice of the SCA and explained that in approving the smoke control system he had failed to meet a number of criteria that would prove the system was working.
Another failure highlighted by Ms. Grange concerned the consideration of partitioning and internal fire propagation.
She asked, "You didn't take into account B3, internal fire spread, in terms of the smoke control system and its ability to maintain compartmentalization, is that correct? "
Mr. Hanson confirmed that he had not considered the internal spread and compartmentalisation of the fire. A lack of compartmentalization allowed smoke to fill the common areas of the Grenfell Tower and prevented residents from escaping.
The investigation is continuing.