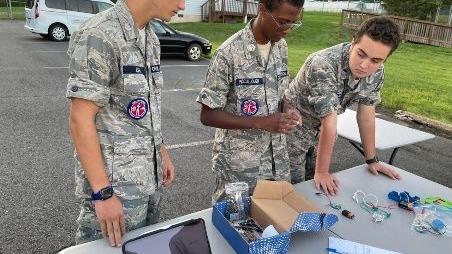 STAR-EXPONENT STAFF REPORT

The Civil Air Patrol's Culpeper unit has won a quality unit award for the seventh year in a row, according to a press release from the organization this week.
The Minuteman Composite Squadron was recognized in September for winning the 2021 Quality Cadet Unit Award for meeting six out of ten criteria in the past year, the statement said.
Examples of what the squadron has accomplished for reconnaissance include maintaining a minimum number of cadets on the roster, ensuring that new cadets who have joined have been promoted and achieved their first accomplishment in the eight weeks, and that a number of cadets have achieved their first milestone award, which moves them from aviator cadet to non-commissioned officer.
Part of the criteria also included that a number of cadets had completed their first orientation flight. Cadets who register can enjoy five motorized flights and five non-motorized flights free of charge.
Another criterion met was that a number of cadets had completed camp, or a one-week cadet leadership camp, and the unit had participated in an external aerospace education or leadership activity.
"We have a team of adult leaders and cadets who have worked to make this program a success for the youth of the region," Minuteman Commanding Officer Captain Adrian Joye said in a statement. "