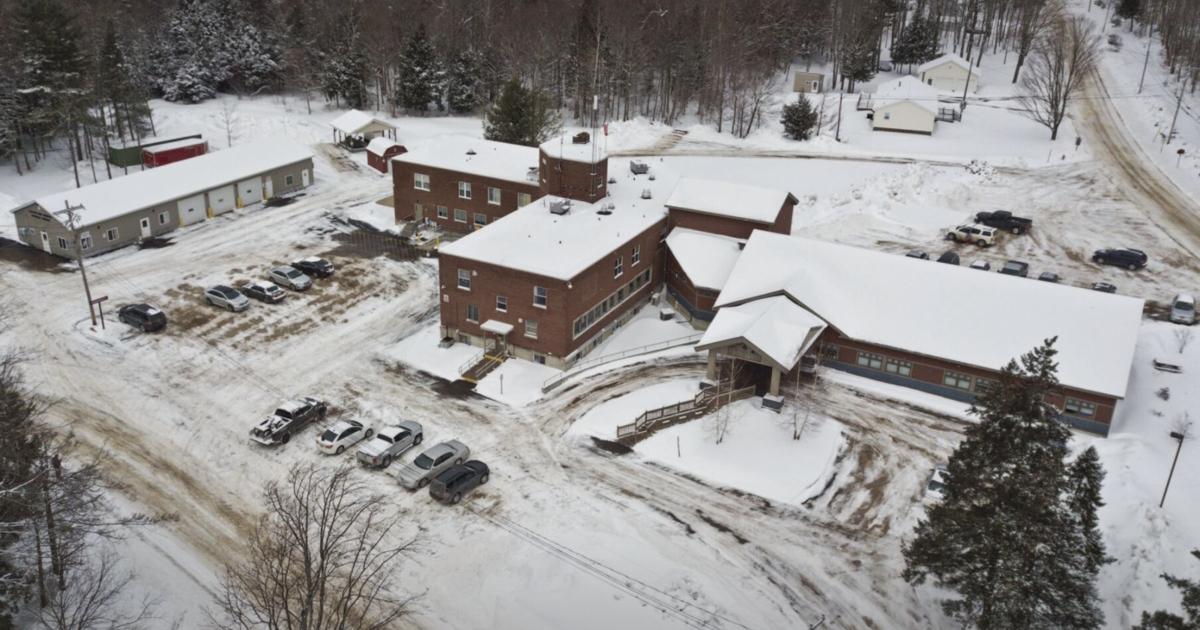 STAR LAKE — Clifton-Fine Hospital is raising funds to expand services and make infrastructure upgrades, according to an update given Monday to the St. Lawrence County Board of Legislators.
"We are building a four-bed emergency room that will also be what we call an outpatient pavilion, which will house our radiology department and contain radiology as well as laboratory departments," said Dierdra D. Sorrell, CEO of the 'hospital.
During her presentation, she said the hospital has been around since 1950 and much of the original infrastructure remains.
"We urgently need to improve our hospital," she said. "That's why we're here tonight, to talk about the possibility of additional funding."
Ms. Sorrell presented designs for a renovated entrance, outdoor space and emergency room.
"We are very happy to be able to have a beautiful, state-of-the-art space with many improvements that we need," she said. "One thing we learned from our recent pandemic is that we have to be prepared for the known and the unknown. Having a new emergency department and much-needed upgrades to our facility and inpatient rooms will allow us to safely treat any patient who walks through our doors.
The renovations will take place in three phases. The first phase will be the infrastructure, which will see the electrical system, boiler room, ventilation system, hot water system and more upgraded.
The second phase will focus on life safety and evacuation, and this will see the construction of two new stair towers and code-compliant fire barriers throughout the hospital.
The third phase will consist of renovations to the patient area, which include a complete renovation of the patient area, the replacement of all pipes, ducts and wiring in the patient rooms, and a new water treatment system. air in the patient rooms on the second floor.
Thomas Sauter, chairman of the hospital's board of directors, said supply chain issues have pushed up the cost of emergency room renovations by $4.7 million to $5.7 million. He said the hospital had applied to the US Department of Agriculture for a $6.2 million grant, but even if granted, the hospital would still have to find nearly $2 million to match.
"Our total estimated needs are north of $2 million. That's the shortfall we're trying to fill," Sauter said.
Ms. Sorrell said the hospital had asked the Wilderness Health Care Foundation to organize a fundraising campaign and that she thought the American Rescue Plan Act funds given to the county could also be a potential source of funding.
"This funding would allow the county to meet the health care needs of residents of southern St. Lawrence County," she said.
She said the hospital has until 2025 to complete the emergency room project.