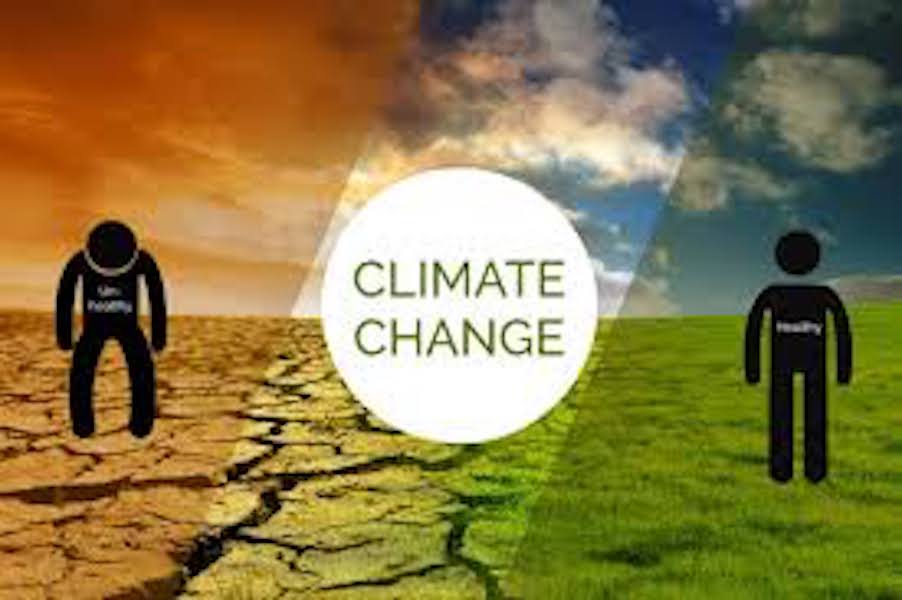 BY BENNETT OGHIFO
Now that candidates from all political parties vying for next year's elections have emerged, it is imperative to assess their knowledge of how climate change will affect the national economy in the coming years and the policies they must adopt to navigate a non-fossil world. of the future, while the energy transition occupies a central place. Without prejudice to the candidates of the other parties, we believe that the main presidential standard-bearer of the opposition People's Democratic Party (PDP), Alhaji Atiku Abubakar and Asiwaju Bola Tinubu of the ruling All Progressives Congress (APC), should have their agenda ready on how to tackle this problem. The world has agreed to phase out fossil fuels, the backbone of Nigeria's economy. Our gas is still a fossil fuel, albeit cleaner, but how long can the government buy for it to be used to power the national economy?
Today, there are fears of worsening poverty rates, forced migration and all forms of social ills and conflicts, especially in border communities and watersheds, among others. This will certainly happen unless the emerging president understands the dynamics of global policies on the environment and climate change to enable him to institute deliberate local policies that will be in sync. Of course, with the help of rich countries.
As scientists have determined, the earth's temperature is rising, causing global warming with extreme and severe weather events that pose a direct threat to human existence. Mankind, since the first Climate Change Convention in Rio de Janeiro, Brazil, has sought ways to keep the earth's temperature low to make it harmless. The first breakthrough came in Paris in 2015, when it was agreed that nations should declare their nationally determined contributions to keep global temperatures to 1.5 degrees Celsius. The 1.5°C target is the goal of the Paris Agreement, which calls on countries to take concerted climate action to reduce greenhouse gas emissions to limit global warming. Nigeria, like other African countries, has submitted its Nationally Determined Contributions and this is what our President and our emerging lawmakers must follow closely.
President Muhammadu Buhari hinted that there are imminent consequences if the nation's leadership fails on good environmental governance when he addressed the 16th special session of the African Union in the Assembly of Heads of State and Government on Humanitarian Crises in Africa and at the Donors' Conference held recently in Malabo, Equatorial Guinea. The envisioned humanitarian crises that President Buhari and other African leaders are hinting at are already a reality on the continent. For example, global warming, scientists say, is responsible for rising sea/water levels, in some countries shrinking rivers and lakes.
Last year at COP26 (Conference of the Parties to the United Nations Framework Convention on Climate Change) in Glasgow, Scotland, the focus was on countries, particularly those in the developed North, to that they lead by example of their commitment to help developing/least developed countries. countries are adapting and mitigating the adverse effects of climate change. Developing countries, including Nigeria, are demanding implementation of the developed world's pledge to release the promised $100 billion.
Specifically, in 2009, at the UN climate summit in Copenhagen, wealthy countries pledged to channel US$100 billion a year to less wealthy countries by 2020, to help them adapt. to climate change and to mitigate further temperature increases. This promise has not been kept and is compounded by the difficulty of developing countries in navigating the technical details to allow access to the fund. Our emerging leaders need to understand that the money will not come on a platter of any kind and this was a major source of frustration and tension for developing countries last year at the COP26 climate summit in Glasgow , United Kingdom.
Perhaps only Vice President Yemi Osinbajo, who was defeated in the APC primaries, addressed the serious situation of the Nigerian economy in terms of global demand for energy transition. Osinbajo believes that the conditions the global wealthy impose on developing countries to allow them to access the fund are too stringent, saying it was hypocritical as they would not set such a lofty goal. In his recent article published in The Economist, the Vice President said, "We must close the global energy inequality gap. Africans need more than just lights at home. We want abundant energy on a large scale to create industrial and commercial jobs. To fully participate in the global economy, we will need reliable, low-cost power for facilities like data centers and, eventually, for millions of electric vehicles.
The energy statistics of African countries are worrying. "Total electricity consumption for more than a billion people, covering all 48 Sub-Saharan African countries except South Africa, is less than that used by Spain (which has none than 47 million). Lack of power is damaging the livelihoods and destroying the dreams of hundreds of millions of young people.
The thrust of Osinbajo's presentation is that by 2050, Nigeria will need to produce 15 times more electricity than today. This ambitious goal will require vast resources. The reason is that all Nigerians deserve to enjoy the benefits of modern energy that are taken for granted in the rich world. "We should aim to generate a national average power of at least 1,000 kilowatt hours per person."
Now that we have Tinubu, Atiku, Peter Obi and others on the party lists for the 2023 general election, Nigerians must engage them on how they intend to tackle the challenge of the environment and sustainable development of our country.
BENNETT OGHIFO Trained in news writing by the Reuters Foundation at Rhodes University, Grahams Town, South Africa, Bennett Eyituoyo Oghifo holds a bachelor's degree in English and a master's degree in public administration from the University of Benin and a Post Graduate Diploma in Mass Communication from the University of Lagos. Oghifo is a member of Leadership for Environment and Development (LEAD International), a global network supported by the Rockefeller Foundation, and a member of the African Association of Science Journalists.